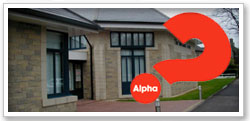 Have you ever asked yourself "What is the meaning of life?".

If so why not come along to the Citadel on Tuesday evening to explore this awesome question?

Click Here to find out more.

The Salvation Army is a church and registered charity. We work with a variety of vulnerable people helping and supporting their individual needs. We rely on donations from the public to fund our work. Click to see how you can support our work.